The food and beverage industry has many different processes. These include handling of cases and pallets, sorting and rinsing of reused bottles, blow-moulding, filling, labeling, packing and a range of processes related to the whole utility area. Effective motor control is crucial to improve process performance and reliability.
VLT® FlexConcept®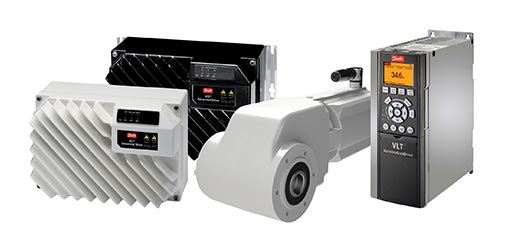 Today's food and beverage production lines need higher efficiency, more flexibility and greater reliability in order to achieve effective and ongoing cost reductions. The VLT® FlexConcept® conveyor solution combines integrated modern motor technology with the latest motor control components to create a coordinated, standardized system that optimizes energy consumption and minimizes maintenance costs.
The open system architecture allows users to meet the demands of a new system development or a retrofit by combining with solutions provided by other vendors to implement the best configuration possible. This eliminates any dependence on a single supplier.
This highly efficient conveyor drive system allows you to reduce and optimize your spare-part inventory by up to 70%, save on warehouse costs and have faster component availability. The unified user interface also reduces staff training costs. With fewer variants, the VLT® FlexConcept® simplifies project planning, installation, commissioning and maintenance, irrespective of whether a centralized or decentralized plant design is required. This results in significantly lower operating costs and substantial energy savings.
The VLT® FlexConcept® consists of: VLT® OneGearDrive®, VLT® DecentralDrive FCD 302 and/or VLT® AutomationDrive FC 302.
Importance of hygiene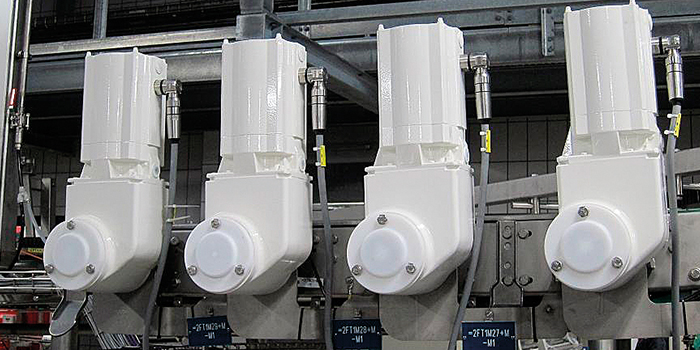 In some production areas, the goods may come into direct contact with equipment and motors. The hygienic design of the Danfoss AC drives involved in these areas, and the fact that they are quick and easy to clean, prevents the risk of contamination and improves the shelf life of the goods. Some of these drives have been specifically designed to conform to the tight EU regulations regarding hygienic equipment used in the manufacturing of popular food and beverages. For example, the VLT® OneGearDrive® comes in two versions: Standard for use in dry and wet production areas and Hygienic for wet and hygiene-critical production areas. VLT® OneGearDrive® Hygienic is certified according to the European Hygienic Engineering & Design Group.
Solutions for all system structures and budgets
Both centralized and decentralized drives solutions offer advantages depending on the system structure. Making the right choice depends on a variety of factors such as space availability and environmental conditions. By choosing decentralized drives, OEMs can deliver the whole conveying system ex-factory, pre-wired and pre-tested. This saves valuable commissioning time after installation and eliminates the need for expensive expert staff on-site to mount and test the drives. Simply connect the power and fieldbus cables and you're ready.
In production facilities, space for a designated control room or expensive control cubicles is often restricted. Decentralized drives remove the need for switchgear rooms. They fit neatly into tight spaces next to conveyor systems or packaging and bottling lines which significantly reduces initial costs. It also eliminates the need for long and expensive screened cables from the drive to the motor. This is particularly effective when you think about the final stage of production lines. Case and pallet conveyors may physically be some distance from the main electrical switchroom. The VLT Decentral Drive FCD 302 can be mounted close to every motor. Its loop in/out cable methodology minimizes cabling reducing costs. Maintenance is simplified as individual drives are easily identified and repairs can be quickly performed by the fast module swap-over design.
Applications
Applications, such as grinders, mixers, cutters, injectors, tumblers, conveyors, slicers, pumps, centrifuges, mixers, agitators, decanters and separators, are all precisely and reliably controlled by Danfoss AC drives.
Brochures