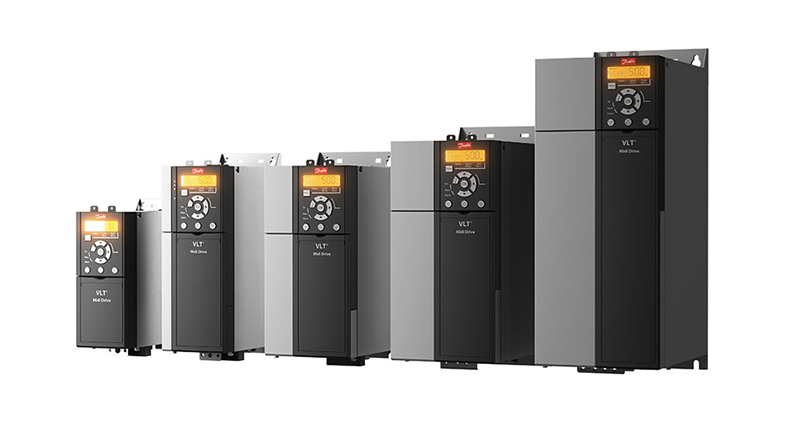 Flexible, communicative and easy to use. Fits your application
Reach new levels of performance with the VLT® Midi Drive FC 280, the evolution of the popular VLT® 2800 drive. Profit from new savings with a wide range of features designed to make installing, using and maintaining the AC drive as simple and as easy as possible.
For precise and efficient motor control for machine builders in the food and beverage, material handling and processing industries, the VLT® Midi Drive is ideal. it is strong on control performance, functional safety and flexible fieldbus communication.
VLT® Midi Drive is designed for compatibility with the VLT® 2800. Its exterior dimensions, connectors, cable lengths and set-up software tools allow you to easily retrofit an established drive panel.
Supply voltages and power range
1 x 200-240 V…0.37-2.2 kW
3 x 200-240 V…0.37-3.7 kW
3 x 380-480 V…0.37-22 kW
Features and benefits
Compact design saves panel space
Easy and fast installation set-up due to flexible user interfaces
No need to install extra cooling equipment or oversize the drive as it is designed to operate at 45°C at full load and up to 55°C with derating
No need to install extra components thanks to integrated harmonic mitigation, RFI filters, brake choppers and functional safety (STO)
Integrated active Power Factor Correction (PFC) significantly reduces harmonic distortion and improves power supply quality
Applications
Conveyors, mixers, packaging systems, pumps, fans and compressors.
Brochures