BS Series Worm Geared Motor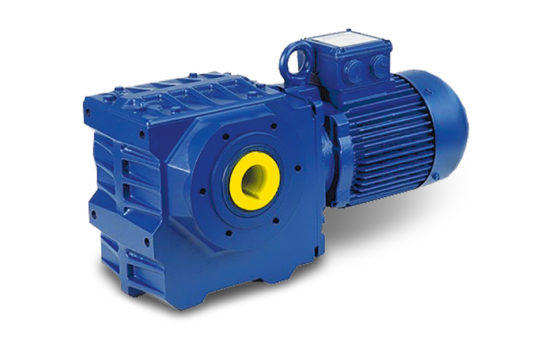 BS gear motors are economical, right-angle, worm-geared motors that install easily in the tightest applications. Economical right angle worm geared motors set new standards for reliability, efficiency and economy with unparalleled features including hollow shafts in the smallest sizes. An inverter friendly design provides for easy integration now and a truly future proof solution. The BS gear motor offers total flexibility in mounting options includes shaft, base, face, and flange solutions. The motor terminal box can be mounted in alternative positions rotated in 90º steps around the motor frame providing for unparalleled integration possibilities.  
BS gear motors comply with North American and International standards, including NEMA, IEC, CSA, and CE, the BS series allows for worldwide acceptance, a true total solution for our global customers.
Superior protection of IP65 acc. to IEC 529 assures you that the BS series is dust tight and hose proof,and can be used outdoors or in wet and dusty environments without the use of additional enclosures. Full rated output is available at the output shaft of the unit.
Product Features
Power rating up to 5,5 kW.
Torque 25 … 1.000 Nm
Output Speeds 0,2 … 300 min-1
versatile installation possibilities
Completely enclosed, sealed against dust and water spray
Lubrication change first after 15000 hrs
Low noise gearing
Mains connection 110 … 690V, 50/60Hz
Enclosure IP65 (Standard), IP66 (Optional)
Connection Standard with CAGE CLAMP®
Additional features
Connecting with Plug connectors. 
With integrated inverter up to 7,5kW.
CE-Mark
CSA, UL, ATEX, GOST, CCC, ISO9001, ISO14001, OHSAS18001
Motors according to EN 60034
Corrosion protection
CORO1, CORO2, CORO3
Hollow shafts available through the whole product range in even the smallest sizes for easy cost effective application. 
Brochures